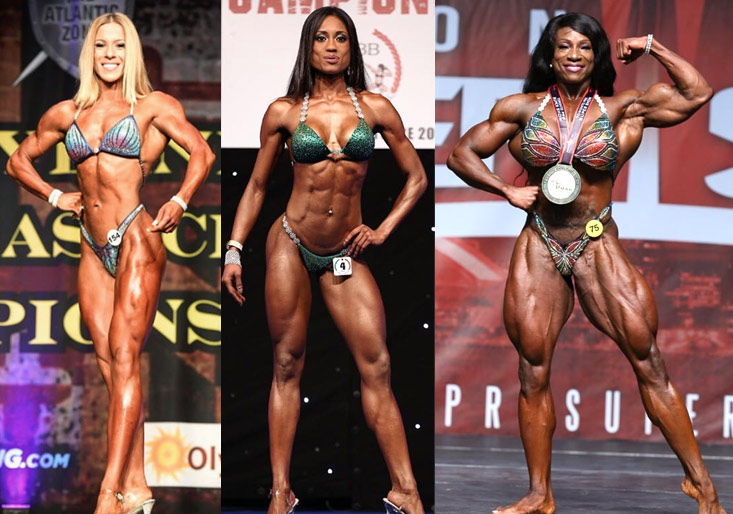 ---
Muscle Dazzle understands that choosing the correct bikini or posing suit to display your body to its fullest potential is extremely important. Especially after all those months of hard training, discipline and dieting.
Choosing the right suit will give you the confidence to look at your best and stand out in the lineup but, more importantly, the perfect bikini will actually accentuate your strongest features and hide your flaws.
We realize that deciding on a bikini or posing suit can seem a daunting prospect as there are many to choose from. To make that process easier, we've come up with five quick things to keep in mind to narrow down your choices.
---
Cut & Styles
Federations often have specific rules and regulations regarding the cut and style of bikini. Knowing these rules is essential as breaking them could, unfortunately, result in disqualification. After all your hard work, it would be awful not to place, so researching your division's rules is not only important… it's essential.
---
Your Federation's Rules & Regulations
Bikini divisions are often subdivided into multiple classes or categories e.g. Bikini Diva, Bikini Model, Fitness Models. The names could also be specific to the federations. It is important that you know the differences are and that you choose to compete in the category or division that suits you best.
---
What Are Your Body's Strengths And Weaknesses?
In order to accentuate your body's positives, it is vital that you know your strengths and weaknesses. For instance, if you have a short waist, you should consider having the bikini waist adjusted a little lower to give the illusion of a longer waist. Conversely, if you have a long waist, you can have the waist adjusted slightly higher to give the illusion of a more proportioned waistline.
Scars and tattoos are also worth taking into consideration when determining the best cut for you. Custom-made bikinis or suits can help cover or minimize a scar or tattoo's visibility.